To navigate to the Feed Card Library, locate the icon on the navigation menu:
Once there, you have full visibility of your card library:
To edit a card, tap the edit button: 
In the edit details, you have control over a few important items to take note of: internal name, audience selection, start time/date + end time/date, and html content.
Take a look at that card! You can toggle between "front" and "back" to view both sides of the feed card. 
Want more? Check out my brief step-by-step tutorial here: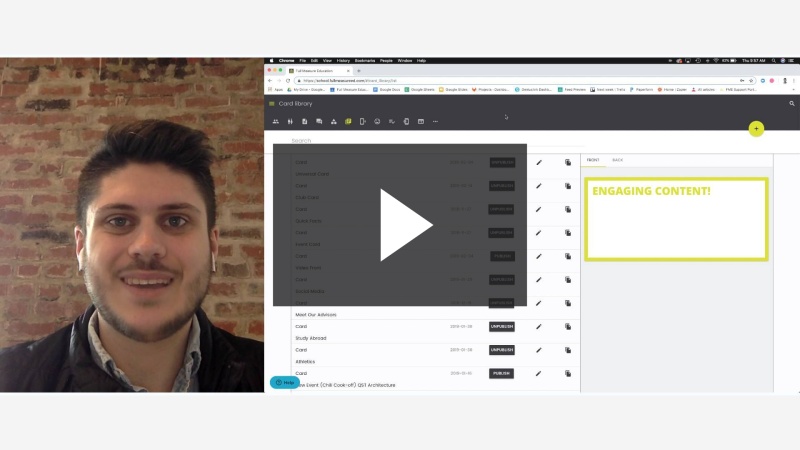 Soapbox - Feed Card Library: A Brief Overview
Hunter Holmes

Product Solutions