In the Audiences section, you can upload a list of IDs to be used as an audience.
Important note: only you will be able to use the audiences that you have uploaded. Other people will not be able to see the audiences you create.
To upload an audience, create a CSV with "contact_id" as the header row, and all external student IDs beneath it.
This file:
must be a .csv
must have one column
that one column must have the header of "contact_id"
Click here to download a template file!
The name of the audience will be listed as the name of the CSV. If you re-upload a CSV with the same name, it will update the audience. Do not use any punctuation or special characters in your file or your file name, it will break the upload.
After uploading an audience, click on its name to see a list of the missing and valid students.
NOTE: This does not replace an integration entirely. You'll still need to connect a fullmeasure_student.csv file to add students to your institution's instance. This augments the integration by allowing your team to quickly add audiences without having to go through the FTP/sFTP/S3 process.
We made a video for you, check it out!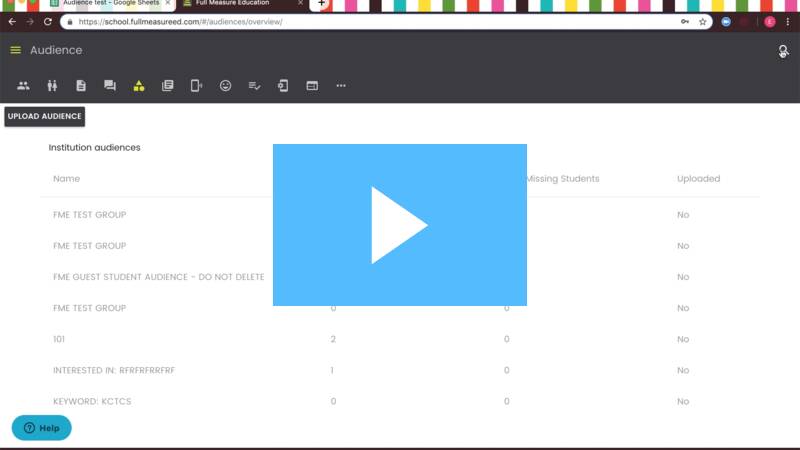 If you have any issues or questions, please submit a ticket.